More About "Jane the Death Doula"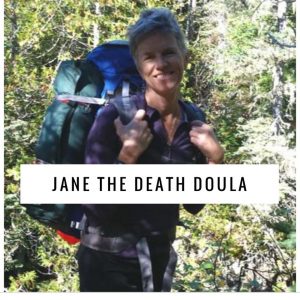 Jane Whitlock:  My husband was super duper healthy, forty-nine (years old), a marathon runner, and he got diagnosed with stage four kidney cancer and basically died after a four-month struggle.
Heather McElhatton: Jane Whitlock felt physically suported by hospice staff during her husbands death, but not spiritually supported.
JW: I was in this sacred moment, and I couldn't fully appreciate it,  because I needed someone to open that space for me, because my brain was going a million miles an hour. So from that experience, I felt called to find this work and I didnt even know it existed, like most people.
HM: Jane is a Death Doula, an end-of-life coach, who assists people facing the final chapter of their life.
JW: Being a Death Doula is a huge field.  So my expertise is meeting with the family after a terminal diagnosis, or with a parent who is starting to fail, and asking them what do you want from this time you have left?  The analogy with a Birth Doula is not a bad one, because you're supporting them to have this experience, educating them about their choices, you're coaching them so they're prepared, you're supporting them, you're reminding them they're doing it right. You're giving them peace, so they can be there for the person passing.
HM  Jane says many people have an aversion to talking about death, they don't want to talk about it, because fear takes over and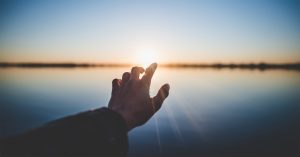 it's not a 'rewarding experience,'  but Jane believes talking about the ending of our lives is a gift and a treasure.
JW: This life we have is fragile, and finite, and the most precious gift, and it sounds corny to say there's not time to waste, but there isn't. Because no one knows. So, to live all those moments with your most authentic open-hearted self, and be your best self – and kind of be prepared to die at any moment.
HM:  Jane helped me when my mother was dying. She provided counseling when we were in hospice,  gave me ideas for bedside  rituals like lighting candles and singing, she  sent me poems to read while my mother was sleeping, she even delivered food, including one of the most delicious Indian curries I've ever tasted.  And when it was over she gave me a beautiful paper lantern to light and let go in the night sky. Her presence at my mothers end of life was a gift,   and one of my biggest lessons was don't be afraid to get prepared. 
JW: You're an adult now, so you gotta take care of your business, so you have a simple death plan, you're thinking about green burial or a home funeral, or traditional, but you're putting it on paper for somebody and you keep amending it.  My last hot tip would be my wonderful life dot com.  It's a website where you can plan your whole entire funeral, you can write letters, you can tell people where stuff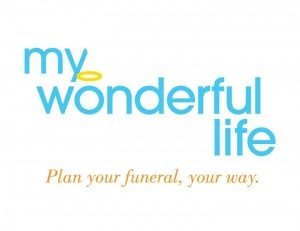 is, and you appoint an angel who gets a message once a year that says you can only open this if so and so has passed. I'm  my sisters angel – which reminds me to love her – I get this message once a year that says 'if ann has not passed thne you can't look.'
HM: Jane encourages people to really use their imaginations with death and to get creative.
JW: Ashes can go to the moon now! You can put them on a coral reef.  I dont think there's anything you can think about ashes that hasn't already been done.  You can do deep sea burials with a full body, the options for you and your body after you're dead are seemingly limitless.
HM: A Death Doula can help you prepare for one of the most important moments of you life. The last moment. They can answer questions help make logistical preparations and support your spiritual needs. You can find more about  Jane Whitlock's work at www.abeautiful.world
JW:  A Beautiful World is one where we can hold our lives and our deaths in our hands, and marvel at them, and take care of them, and respect them, and really use this time on earth to evolve our souls as much as we possibly can.
HM: I'm Heather McElhatton and this is A Beautiful World.
Links:
Jane Whitlock Website:  http://www.doulajane.net
My Wonderful Life: https://www.mywonderfullife.com