More About "Choirbuzz"
Choirbuzz is an international choral music media platform, and the brainchild of choral singer Tesfa Wondemagegnehu.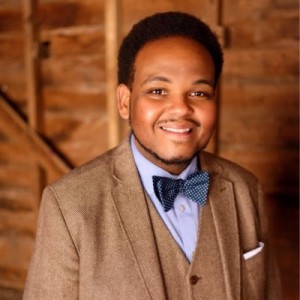 Tesfa Wondemagegnehu: People are born with this inherent love, this innate love of music.
Heather McElhatton: That's Tesfa Wondemagegnehu (wahn-dee-MAHG-knee-yoo,) Director of Music at Westminster Church in Minneapolis, Minnesota. He says his path to becoming a choir director had an unlikely beginning.
Tesfa Wondemagegnehu: I grew up in Memphis, Tennessee, I grew up in an environment that was tough. I was not a hard kid, but I did what was necessary to survive and fit in that environment. In the hood, I was a hood kid and I did that well!
Heather McElhatton: Tesfa was kicked out of school for selling drug paraphernalia, and his life could have easily continued down a destructive path,  but he was given second chance by a choir director named Dr. Hedgeman at a nearby performing arts school.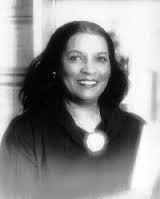 Tesfa Wondemagegnehu: This mean old black lady, she was just feisty. I remember singing for her and she was like, "There's something about you, I'm going to allow you into my program on probation."
Heather McElhatton: The experience changed him, and taught him about the true power of music.
Tesfa Wondemagegnehu: That's what Dr. Hedgeman did for me. We would be singing a piece of music and shes like, "Now, think about how the slaves felt when they sang this song. They weren't just singing pitches and rhythm, they weren't just singing the ink on the page they were telling a story. When you sing this song, you have to channel that energy, you have to make sure that you're singing honestly and its a transparent delivery."
Tesfa Wondemagegnehu: She died of a massive heart attack. We saw her at 5 O'clock that day, and we got a call at seven that she was gone. And that's when I vowed to give others what she gave me – and that was a second chance.
Heather McElhatton: Tesfa has not only become a choir director, he's started an international media platform called CHOIR BUZZ which showcases under-represented choirs from around the world. Here's part of his very first podcast about singing for peace:
Tesfa Wondemagegnehu: You're listening to the Nairobi Chamber Choir, conducted by Ken Wakia,  and recently Ken and my friend and mentor Dr. Kevin Fenton, professor of choral music at Florida State University decided to come up with this initiative called A Voice 4 Peace, and I had a conversation with Kevin recently about this initiative and I was like, What's this big deal about singing for peace? It seems like an impossible thing to expect people to all of a sudden find peace from singing together, and this is what he had to say about the initiative:
Kevin Fenton: I've been working with Bud and Ken Wakia on A Voice 4 Peace for several months, and one of the events that happened during that time was the passing of Muhammad Ali, and during remembering him they talked about his quotes and one of his quotes was about the word "Impossible" and Muhammad Ali said, "Impossible is just a big word thrown around by small men who find it easier

to live in a world they've been given then to explore the power they have to change it."
And that thought sparked another word and that is "Imagination" for me. I think once we imagine something, like if we can imagine a world with no violence and we can imagine the steps that it takes to get to that world. A Voice 4 Peace is one of the steps to a world with no violence. So I think a thousand decisions we make every day – they have this power to move us toward peace, but we first have to imagine a world of peace because it is out there for us to grasp.
Tesfa Wondemagegnehu: A Beautiful World is a place where everybody is making music, we're all one big choir singing

together 24 hours a day, enjoying some blues, eating that Barbeque from Memphis and enjoying the breeze off the Mississippi.
Heather McElhatton: You can find out more about Tesfa and Choirbuzz at www.abeautiful.world. I'm Heather McElhatton and this is a beautiful world.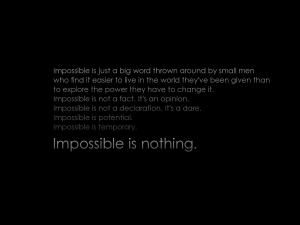 *Vocals by Tesfa Wondemagegnehu, Piano performed by Melanie Ohnstad
Links: