More About "School for Broken Hearts"
Zen Buddhist teacher and author, leads a session at the School of Broken Hearts, a nonprofit that offers group counseling and meditation for people experiencing challenges in life. Haemin Sunim
Haemin Sunim, the Zen Buddhist monk who dispenses spiritually bite-sized morsels of wisdom to his 1 million-plus Twitter followers across the world, has gone brick-and-mortar.
Haemin Sunim is a Zen Buddhist teacher and author. Sunim, 45, created the School for Broken Hearts nearly four years ago in downtown Seoul, South Korea after he said he grew uncomfortable with the advice he and his fellow monks provided to those in pain.
"I've been a Buddhist teacher over 20 years now,"' he said. "In the beginning, I used to work in a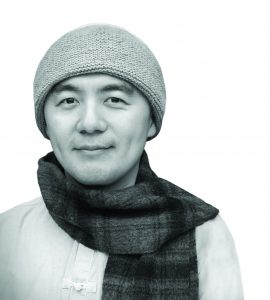 Buddhist monastery and often met with people suffering with everyday difficulties. Some of the Buddhist teachers end up telling these people to just pray to the Buddha or meditate. I found their solutions to be not very satisfying."
Sunim wanted a more practical solution.
Sunim won international attention first as the monk on Twitter and then after his tweets were compiled into a book: "The Things You Can See Only When You Slow Down," which was published last year. He has also been working on his forthcoming book called, " Love for Imperfect Things – How to Accept Yourself in a World Striving for Perfection." That book is slated to be out this fall.
"You don't have to understand everything in order to love something. In order to love your imperfect being, and love your imperfect neighbor, or the world," he said. "You can still nevertheless choose to love them."
A native South Korea, Sunim came to the United States to study film, only to find himself pulled into the spiritual life. Educated at UC Berkeley, Harvard, and Princeton, he received formal monastic training in Korea and taught Buddhism at Hampshire College in Amherst, Massachusetts, according to his website.
But its the non-profit school that Sunim said he hopes others around the world will replicate.
The school includes classrooms, where people suffering from a wide spectrum of heartache, are brought together with Sunim, other Zen teachers as well as psychologists, he said. Its mission is to provide connection, counseling, meditation, and healing for people with broken hearts.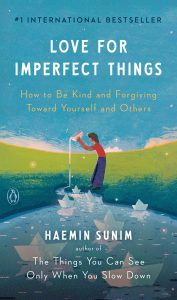 Classes provide support for people experiencing depression, battling illnesses, or navigating a psychologically challenging time. Basically, anyone with a broken heart is welcome to come and find a path to healing, he said.
"I wanted to start a school where people could actually talk about their real issues. If you're going through a divorce, if you have cancer, just by being together with people who are going through a similar experience I realize that this can enormously help each other."
Sunim has been running The School of Broken Hearts for over four years. It offers free and paying programs.
"We have many programs and people find it refreshing to sit down and have open and honest conversations in a supportive environment. We use drawing and dancing and singing, different way to express yourself. People find it very liberating."
He said one of the most successful classes they started was for single mothers raising children with disabilities.
"They were able to offer all kinds of really helpful advice to each other because many of them went through the same kind of experiences," he said. "I think giving support, that's what I like to do and that's where I find meaning in my life."
And for those who can't make it to South Korea, he points to his Twitter feed, which sometimes offers his teachings in English.
"I hope people understand that we are stronger than we think, wiser than we appear," he said.
Offering this last piece of wisdom: "Don't give up."
—————–
Links