More About "Witness"
Elie Wiesel was a teacher above all else
Ariel Burger's debut novel, "WITNESS" recounts his years as Elie Wiesel's teaching assistant. Most of the world knows Wiesel as a
Holocaust survivor, a human rights activist, a confidante of president and prime ministers, and a Nobel Peace Prize winner, but according to Burger, if you asked Wiesel who he was, he always said, "I'm a teacher, and that's what inspires everything else that I do, and it's the last thing I'll ever give up."
Burger, 43, is a teacher, writer, and ordained Rabbi. He experienced Wiesel's classroom in Boston, where Wiesel taught for almost 40 years, as a very magical and transformative space. "I wanted to share that experience with the world, because there was very little written about that."
Wiesel taught hundreds of classes over four decades, at Boston University, and City College in New York. No two classes ever had the same title. His classes had poetically interchangeable names like: 'Literary responses to oppression,' 'Exile in memory', 'Writers of despair and hope', 'Faith and despair,' 'Faith and heresy,' 'Faith and destruction' – just to name a few.
Over the years Burger got to learn first-hand from Wiesel, and also learned about his extraordinary personal story. Elie Wiesel was born in 1928, in part of Europe that changed borders and names many times.  In 1944, the community was deported to concentration camps. Wiesel lost family, his mother, his sister and he wrote about these events after the war, in what became his bestselling book, "NIGHT."
Over the next decades, Wiesel taught his students that when anyone is suffering, when any community is threatened, even with genocide, each one of us, every one of us,  has a responsibility to speak up in protest, or in solidarity, with them. He traveled the world speaking up against violence. He went to Cambodia, South America, Yugoslavia, Rwanda and Darfur. He was known for his compassionate, diplomatic peacekeeping work around the world, and in 1986 he was awarded the Nobel Peace Prize.
Patience is a Virtue / Education is a Shield
After enduring so much pain and hardship, one question Wiesel commonly got from his students was: What saved him? What can save us?  Wiesel said,  "Learning saved me, and learning can save us." Wiesel recounts, after liberation, he was taken to an orphanage, where they asked all the children what they wanted. Some kids asked for chocolates or clothes. Wiesel said he wanted the same volume of Talmud he had been studying before war, so he could pick up where he had been before the war. He said,  "It saved my sanity, and hope, and I believe it can save all of us."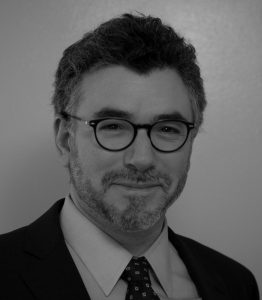 Wiesel believed Education was a shield, and that Patience was the ultimate virtue.
Burger says, "I think one of the unsung traits of teachers is patience. Not everyone has that patience. Teachers are amazing people, because they have not only patience, but compassion to stay with students through what are sometimes steep learning curves. I saw that in him, (Wiesel) I saw that in ways that were astonishing, not only in the classroom, but in lectures and in public sessions. People would ask the same questions I know he's heard for 40 years, and he still answered with tremendous respect, and patience, and sensitivity. He really valued students who were committed to learning."
Becoming a witness
The student/teacher relationship is essential to the Jewish tradition, says Marcia Zimmerman,  Senior Rabbi at Temple Israel in Minneapolis.  "Especially with survivors of the holocaust. In the next ten years, there will no longer be first-hand survivors, it's up to family and students to continue telling these stories to remind ourselves – to never let it happen again, not only to Jewish community, but to any community. It's important to hear a story over and over again, until it gets into your own DNA. Like reading an incredible book once – Like the Torah, it has to be read over and over again, every year, because you're different, and you bring new insight to the same words."
By being Elie Wiesel's teaching assistant, Ariel Burger has taken on a critical role. "What he said so often, was listening to a witness, makes you a witness and that moral memory, the kind of memory that can really change a person's moral compass, or even nervous system, in such a way they act differently in response to suffering they see, is possible."
How to confront darkness without despair
One of Elie Wiesel's most important lessons was how to confront darkness without despair. "He said hatred is a kind of cancer, and when you see it on the rise, you have to fight it right away. Silence allows it to grow and spread. It's contagious, so we have to intervene right away, with ferocity and commitment, but to be careful not to become infected. So, in fighting hatred, we don't fall into hatred. The role of learning, and education, and joy, and friendship, and laughter are all connected, and critically important as we confront hatred.
One of the dangers of paying attention to the suffering in the world, and not putting our heads in the sand, is not to fall into despair. It's very easy  to despair when you see how frequently people are suffering and how repeatedly we as a species fall into the same traps of war, and conflict, and even genocide. Professor Wiesel himself was concerned that the world hadn't learned the lesson of the Holocaust. He felt very strongly that hope is a moral act too. Hope is a choice and where there is no hope, he quoted Albert Camus:  Where there is no hope, we must create it."
Rabbi Zimmerman, agrees. "We must look forward, not back. There are many parts of a beautiful world, the reality is the world is changing at an exponential speed and we need to open ourselves up to that change, rather than close down and want to go backwards. We need to go forward with this sense, that we're not a breaker wall, we're not there to protect what once was all the time. We need to take the wisdom of what once was, and ride the wave of change, in order to move forward."