More About "The Beautiful Sounds of Cuba"
Heather McElhatton: The island nation of Cuba is a mere 90 miles away from the United States. In fact if you park your car in the right place in Key West, you can actually pick up Cuban radio stations in the car.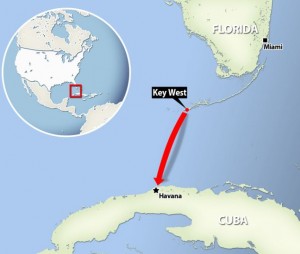 That's how close it is. But until recently, getting there has been heavily restricted, due to government sanctions. But not that's changing. The United States has formally restored diplomatic relations with Cuba and commercial flights are expected to start this fall and that means a vast repertoire of heretofore locked-away Cuban culture will soon be open and available to world travelers who are curious about this mysterious island. 
 Two travelers who have already been to Cuba several times, Jonah and Jesse Marks, they're brothers and they like to travel together around the world and bring back artifacts, keepsakes, mementos from the places they've seen. But what they bring back with them isn't your average kitchsy keepsake. No T-shirts or souvenirs for these two. in fact what they carry back can't be seen or touched. what they carry back, is sound.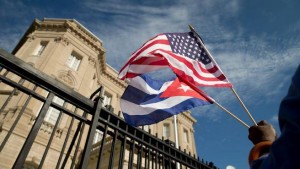 Jesse Marks: It became something where I would capture sound and then use it for my work as a sound engineer, but then it became this more powerful thing where we've been teaching people to listen and understand their surroundings better. I think everybody could use a little more listening in their life anyway.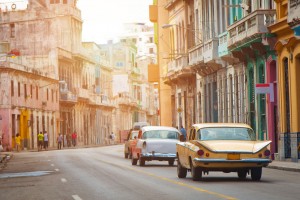 HEM: The Marks Brothers run an online sound bank called "The Touch of Sound" it's an archive of recordings from all over the world. Jesse is a sound engineer by day and and Jonah works in an investment firm, but their true love is travelling and collecting sound for others to experience and the sound they collected in Cuba reveal a rich dynamic rhythm all its own.
Jonah Marks: I think one of the things really important to get from Cuba is the call of the vendors.
HEM: That's Jonah Marks.
Jonah Marks: Everywhere you go, the bread salesman, carrot salesman, milk salesman, water salesman, everyone is just yelling out what they're selling. Its a very common sound, a very Cuban sound, the afternoon bread salesman in Camaguey.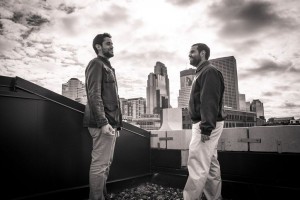 HEM: The Marks Brothers believe sound can reveal a place and transport you there in a way that visual medium can't. Listen to the lone trumpet being played on the street… (Sound trumpet) The bells of Cienfuegos….(Sound Church Bells) A friendly game of dominoes… (sound of dominoes) A steam powered printing press…(Sound Printing press) An afternoon baseball game…(sound baseball game) and of course, the music….(Sound Music) Rumba, Mambo, Comparsa, Afro-Cuban Son, GuanGuan Co, the Marks Brothers say the streets of Cuba vibrate with Rhythm.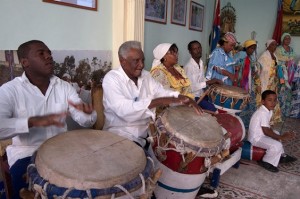 Jonah Marks: We're going and we ran out in the streets and it's this huge street parade, all these instruments, everyone's singing, and its this huge street parade and the next thing we know we're dancing with some locals.
Jesse Marks: We found out the rhythm they were playing was called a Comparsa.
HEM: All of these sounds and more are online at the
Touch of Sound website.
There you can listen to music and from Cuba and other countries around the world. Jesse says by opening up your ears and listening to a place, you can see it in a whole new way. You can travel around the world without leaving your chair.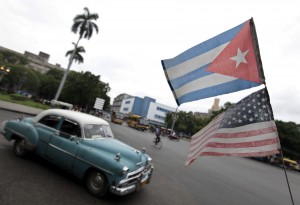 Jesse Marks: You can look at ten photos in a few seconds, but when you're listening to a sound, you have to sit there and listen for at least ten to twenty seconds, just sitting there, listening, opening up your ears, until you realize what you're listening to in the first place.
HEM: I'm Heather McElhatton and this is A Beautiful World.